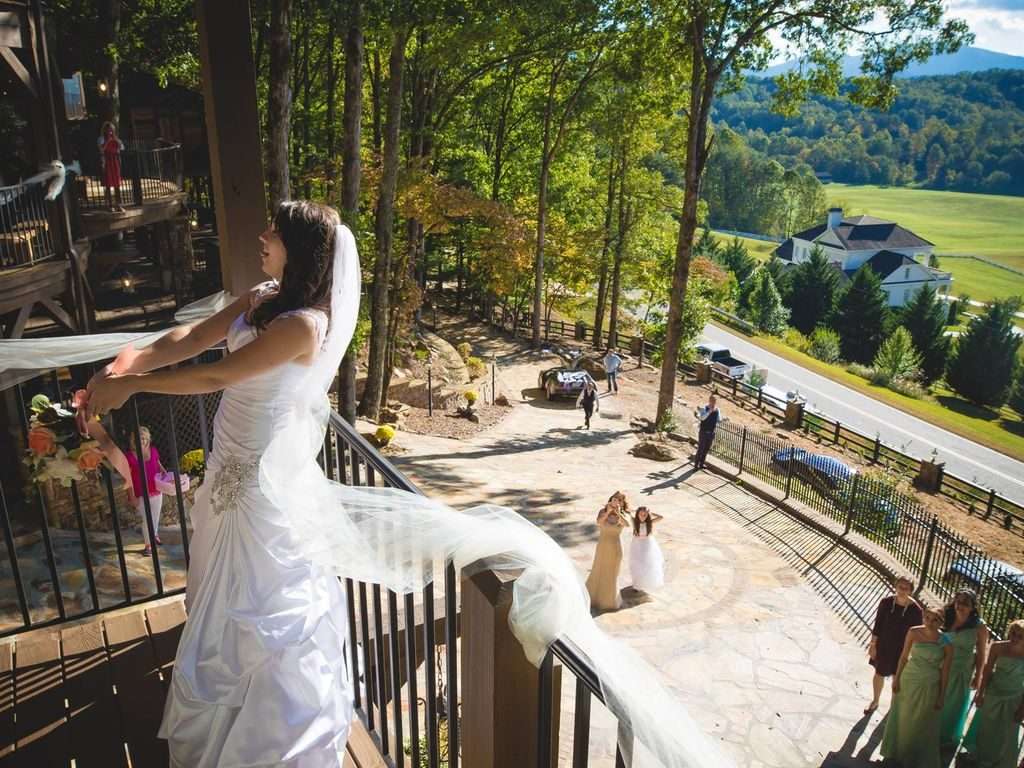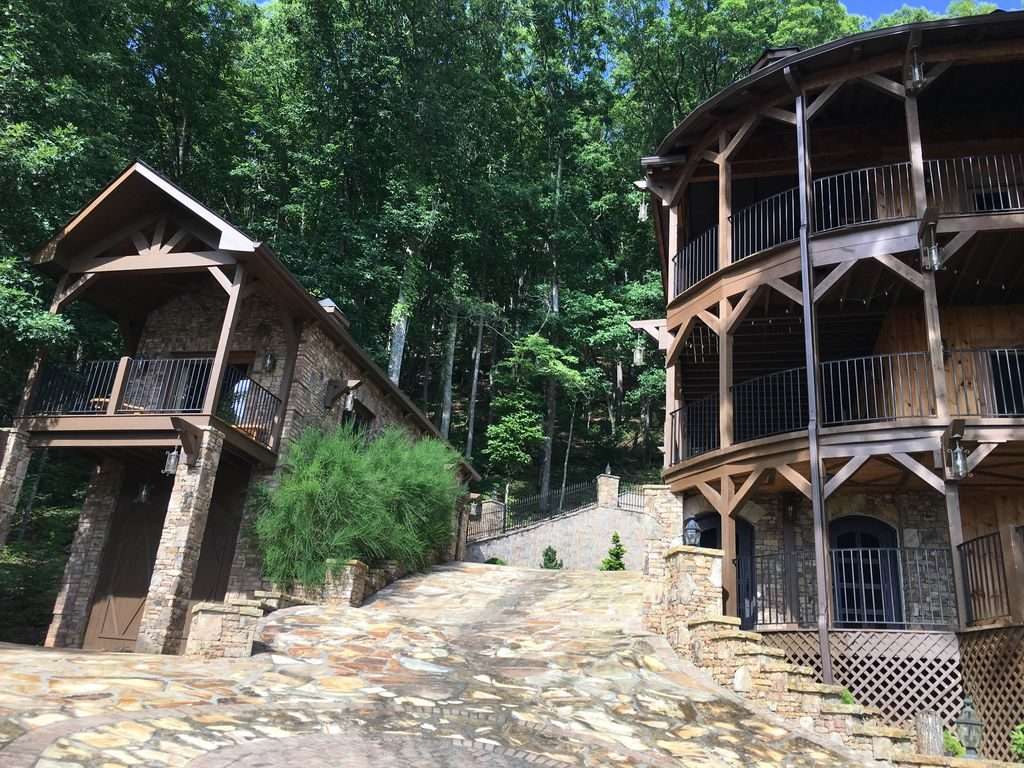 MOUNTAIN WEDDING CABIN IN NORTH GEORGIA
Plan your  North Georgia Mountain Cabin wedding with Lantern Lodge offering the perfect romantic wedding venue Located in Blairsville, GA 30512.
Reviews
Happy customers
"This is a fantastic and luxurious lodge! Very comfortable and elegant! We have had the pleasure to stay at this custom lodge with several other couples for a weekend get away. Vistas are breath taking at all hours of the day, the charm of the various indoor and outdoor fireplaces and fire pits… and the outdoor wood pizza oven is over the top. We even attended a friend's daughter's wedding there that was so memorable. Great venue for business retreat, family reunion, weddings, and more. Can't wait to go back".
"I highly recommend this lodge. Great place to relax with friends and family and enjoy the beautiful views of the mountains. Everything you could want is there, fire pit, outdoor pizza oven and all the comforts one could ask for".
"one of the most beautiful places I have ever been. nothing has come close since my stay there. the fire pits were a great places to gather with friends and enjoy the sunset".
"If you want a beautiful and peaceful vista along with an ideal place for your special event, this is it. My husband and I have been on many occasions. The owners have worked hard to make this a warm and inviting place for all who visit".
"We had a wonderful time in this beautifully appointed lodge in the North GA. mountains! We had 17 in our group and slept very comfortably in this wonderful retreat! The outdoor spaces were incredible, complete with fire pits, tree house, wood burning pizza ovens and breathtaking views. Minutes from incredible hiking, boating, antiquing, and more. If your idea of camping is a Ritz Carlton Lodge, this is the place for you!".
"This is the most beautiful, relaxing, and charming rental property in North Georgia. A most luxurious and Carefree Stay in this home will help you to recoup from the rigors of daily life. I have been fortunate enough over the last three years to stay at the cabin several times with Mens Group and business leadership teams. Close friends held their daughter's beautiful wedding at this spectacular location. I heartily recommend this property".
"The Lantern Lodge is a beautiful place to stay for a large family… but would also be nice for a romantic get away. The owners left a gift basket for our arrival, which was super sweet, and ensured that wood was stocked and ready for the entire week. The view is stunning… best of the valley and mountains. We had a pizza making contest and made a huge variety of pizzas in the outdoor wood fired pizza oven. Our pizzas were amazing and so much fun to make and taste! The rooms were comfortable – luxurious, yet rustic. Perfect for us. Our family had a wonderful time. Thank you!".
"Up in the mountains of Georgia, nestled securely between the sprawling open fields and the sky, my family and I found a little slice of heaven aptly named "Lantern Lodge"… This was the first time we would incorporate both of our families in our holiday festivities … So, we wanted to give them an experience they wouldn't soon forget. Mission. Accomplished. Having a bunch of Floridians drive up a mountain is generally not the best way to start your holiday."
"Our stay at the Lantern Lodge was, in a word, incredible! The property is simply amazing. The attention to detail, from the beautiful master bedroom and bath, to the one of a kind fireplace and outside wood fire pizza oven. Awesome! This level of craftsmanship and construction is a rare find."
"I took my company up there for our annual trip it was the absolute best time ever the owners of the property were so hospitable we enjoyed every minute of it great location great views great accommodations we loved it"