Things to Do in Blairsville, GA 30512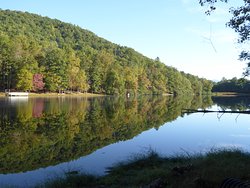 Vogel State Park is located at the base of Blood Mountain in the heart of the Chattahoochee National Forest, Vogel State Park, one of Georgia's oldest and most beloved state parks, shares a timeless connection with its Civilian Conservation Corps builders by offering hiking, swimming, fishing and enjoying family time in a diverse mountain landscape.
Address: 405 Vogel State Park Rd, Blairsville, GA 30512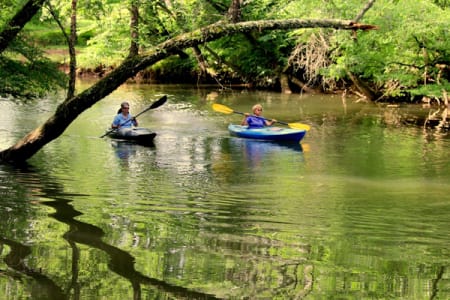 Meeks Park – Blairsville, GA Public park featuring sports fields & courts, a dog area, forest trails, a pool & picnic spots. Awesome playground, including swings for handicapped children. Plenty of trails, space for games, It's all among trees so there's shade for those summer days.
Address: 490 Meeks Park Rd, Blairsville, GA 30512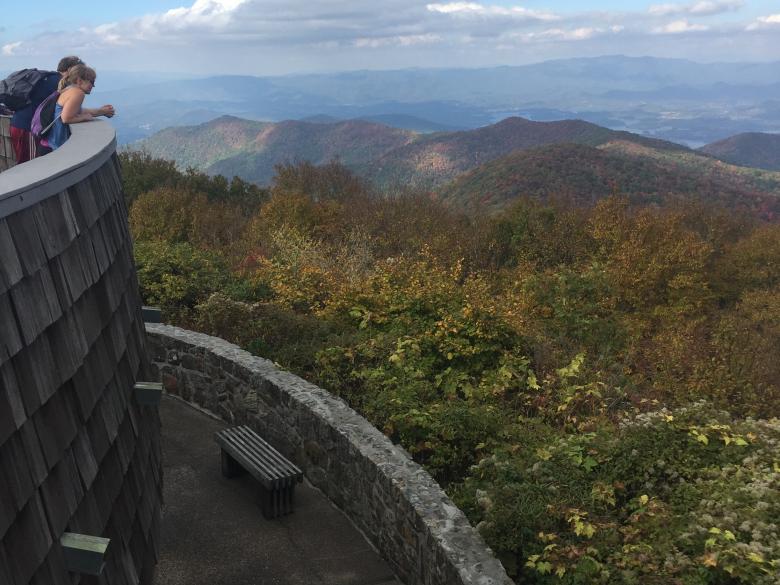 The Brasstown Bald Visitors Center sits atop Georgia's highest mountain at 4,784 feet above sea level. Surrounded by the Chattahoochee – Oconee National Forest, its cloud level observation deck offers stunning 360-degree views of the Southern Appalachian Mountains and valleys. On a clear day, one can see four states. Located in northeast Georgia, the mountain is known to the native Cherokee people as Enotah.
1. Horseback riding at the Trackrock stables, (1 mi), or the Brasstown Valley stables (9mi);
2. Hiking several trails: Appalacian Trail (25 mi), Duke Creek Falls (17 mi); Meeks Park (9mi); Vogel State Park (7mi); Brasstown Bald (11 mi). From the Brasstown Bald peak there are 3 trails going down: Arkaquah Foot Trail: 5.5 miles long, Jacks Knob Foot Trail: 4.5 miles long, and Wagon Train Foot Trail: 5.8 miles long;
3. Vogel State Park also offers swimming area, paddle boating, and waterfall hike;
4. Boating, tubing, and jet skiing at Young Harris Water Sports (11mi);
5. Tubing: Nottley River (Pappy's Trading Post, 3.7 mi), Chattahoochee River in Helen (22mi);
6. White-water rafting and canoeing: Ocoee River in Tennessee, (40 mi), Nantahalla River in North Carolina (45 mi);
7. Zip-lining with several white water and canoeing outfitters;
8. ATV riding on the county provided trails: Beasley Knob – 11 miles; and Davenport Mountain- 20 miles;
9. Visit Mercier Orchard for seasonal U-picking, bakery, gift shop, and apple cider tasting (32 mi);
10. Visit little German town of Helen (22mi);
11. Take the Blue Ridge Scenic Railway 4 hour tour (31 mi) visiting Blue Ridge, GA, McCaysville, GA and Copperhill, TN.
12. Fishing in the county stocked creeks nearby;
13. Mountain biking;
14. Check out the seasonal festivals, concerts, and local craft fairs and shows;
15. Antiquing – North Ga is known as the antique capital of GA, with its unique southern style and charm.
16. While at the Lodge:
a) Hike behind the Lodge to the top of the hill, within the Chatahoochee National Forest. Beautiful view.
b) Watch the sunset over the Appalachian mountain ranges. Whether from the several front and side porches on any of the three levels, the tree house, or beside the fire-pit.
c) Watch the sunrise behind the Lodge from the Master Suite, or from the top of the hill behind the Lodge.
d) Grab a good book, set up an ENO anywhere at the Lodge, or lay a blanket on one of the benches, and let the breeze un-stress your mind as you read away, or take a nap.